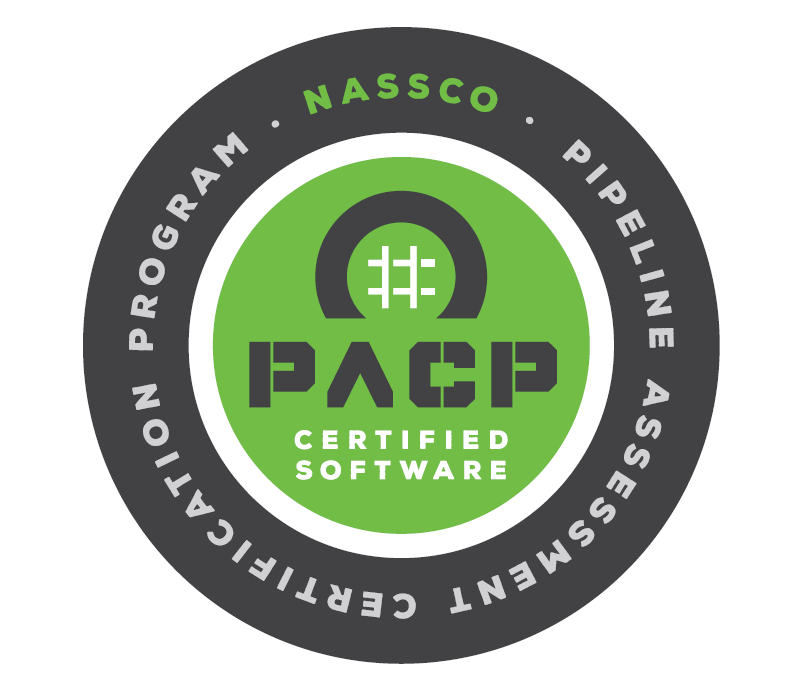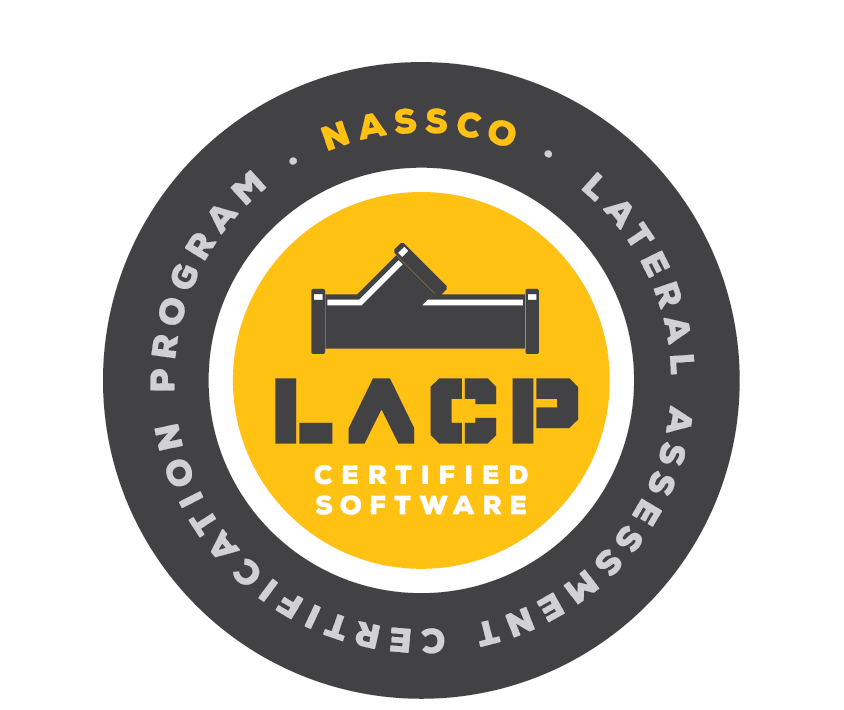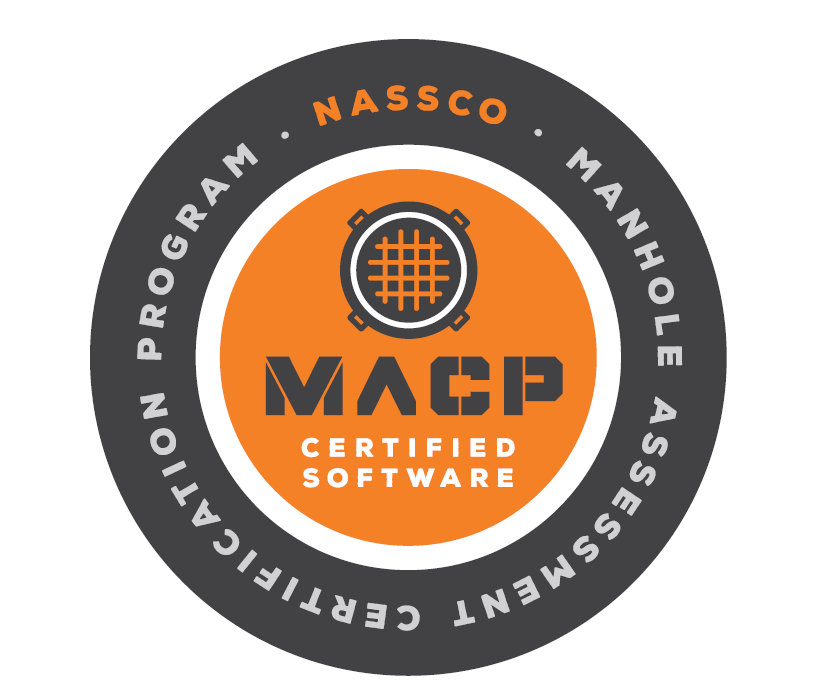 PACP Software
It's all about the data!   Being able to rely on quality data to make informed decisions about the management of underground assets is essential to proper maintenance, rehabilitation, and repair.  That is where PACP Software comes in.
There are two vital cogs to the wheel of PACP Software – one is licensing, and the other is certification. It is important to note that the assessment codes and all accompanying data, content and materials used in NASSCO's Pipeline Assessment Certification Program (PACP™), Lateral Assessment Certification Program (LACP™), and Manhole Assessment Certification Program (MACP™) are the proprietary intellectual property of NASSCO, Inc. Software vendors and other providers interested in using NASSCO's intellectual properties (IP) must request and be granted a licensing agreement to do so.
For qualified, licensed vendors using NASSCO's IP, NASSCO certifies Import/Export and Import Only software programs to ensure they are being used correctly.  We also validate the data produced from a certified software program to ensure the quality meets the requirements of the standards.
As more advancements evolve within the industry, we can expect to see more improvements and advancements with PACP software tools to make evaluating our sewer systems easier and better.  For tools for which we don't yet have certification or evaluation procedures in place (like Automated Defect Recognition products), we do require licensing of those products so they may legally use PACP, LACP and MACP codes and enable users to have another tool in the toolbox for managing their assets in the meantime.
Request licensing information today!
NASSCO-Certified Software
Since data integrity is so important to quality asset management, it is essential that the tools used to collect that data are evaluated to ensure proper validation when codes are entered, and to provide a smooth transfer of the data using the NASSCO exchange database.
Only the vendors shown below have met the testing requirements set forth by  NASSCO in the PACP/LACP/MACP version shown. Always make sure that you are using the latest version that your vendor provides. If your software version is older than that listed for your vendor, it will not have met the rigorous tests for this PACP/MACP/LACP release from NASSCO.
Click the plus sign on each logo to view certification details.
ADR (MACHINE LEARNING) SOFTWARE
While many Automated Defect Recognition (ADR) Software have data import/export capabilities, NASSCO does not currently certify ADR Software.
CERTIFIED IMPORT AND EXPORT SOFTWARE
CERTIFIED IMPORT ONLY SOFTWARE

Interested in having your software licensed and/or certified?
MAINTAINING A STANDARD
To maintain the value of NASSCO-certified and NASSCO-licensed software, it is critical to alert NASSCO of any infractions identified by software companies that do not adhere to NASSCO's Brand Standards, that claim certification or that are using the PACP, LACP and MACP codes without a license. Click here to submit a case to the NASSCO Team.
APPROPRIATE TERMINOLOGY: CERTIFICATION
Currently NASSCO CERTIFIES software for use with PACP, MACP and LACP and is currently working on a RATING system for automated assessment software. Software companies with products that have been CERTIFIED are listed at https://www.nassco.org/certified-software-vendors and, by definition, have proven their ability to import and export, only import or only export the standard NASSCO transfer file, and NASSCO has officially tested the company's software.
When describing its software and its relationship with NASSCO and PACP, MACP and/or LACP, software companies MAY NOT use terms indicating or suggesting that NASSCO approves, recommends, or endorses the company's software nor that the company's software complies with or is compatible with PACP, MACP, and/or LACP.
.